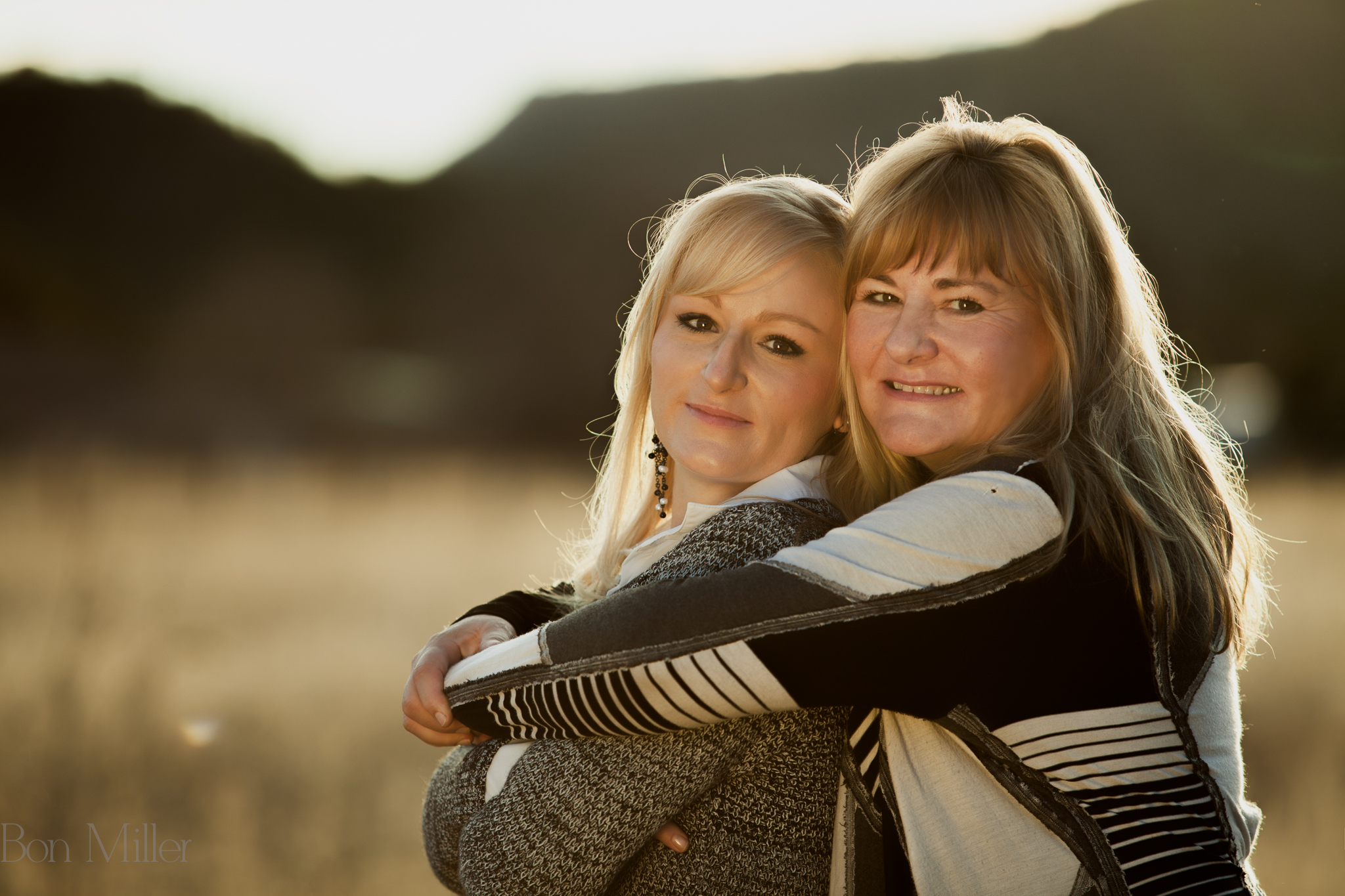 Peak Events is an award winning event planning and production company in Northern Arizona that focuses on the planning, coordination, and production of premier events. Peak Events was started out of a passion, drive and enthusiasm for the events we create.   Founded by Debbi Grogan, the mother/daughter team, worked together on events for 9 years. Jennifer Grogan continues the legacy of her mother and the events they created. Our goal is to offer each client an experience that is unforgettable, unique and flawless. We work hard, laugh often, and invest all energy into the creation of unforgettable events. We want our clients to enjoy the creation, implementation and execution of their event, so we approach every event consultation as an opportunity to make future friends – so get to know us, after all, you probably will never forget us, or the events we produce.
If you would like to become a part of our team as an intern, please email us at [email protected]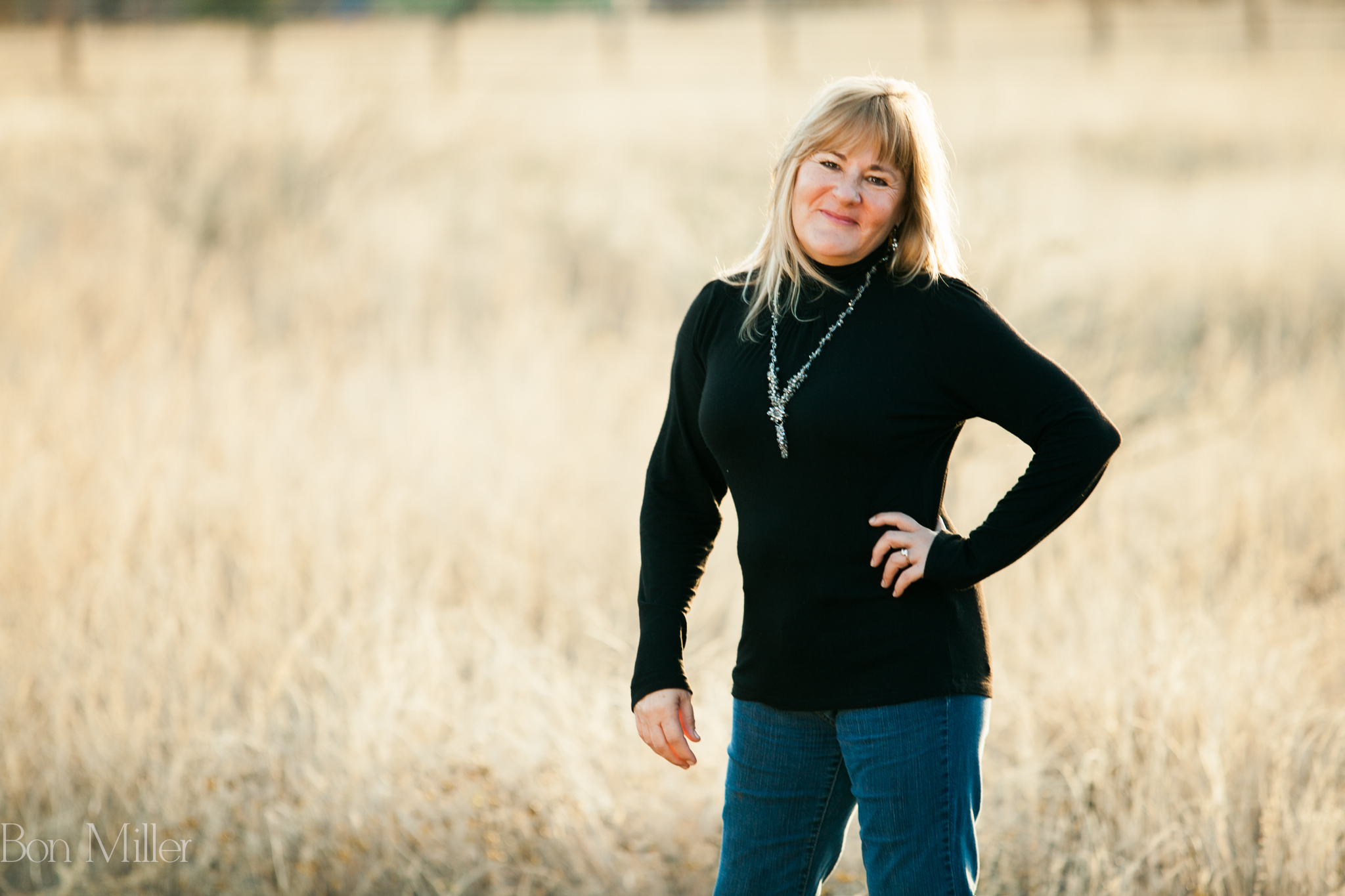 Debbi Grogan
Founder
Debbi Grogan, a fifth generation Arizonan, started Peak Events in 2001 after spending most of her career in the nonprofit world. Realizing that life is too short not to have fun every day, Debbi transferred her extensive fundraising and event planning skills into Peak Events, finding the perfect outlet for her creative and outgoing personality. Debbi spent the first years of the business focusing on social events, and in 2008 expanded the business to include her love of festivals which has resulted in the Flagstaff Oktoberfest, Mountain Country Music Festival, Rock the House and the Flagstaff Blues and Brews.
We lost Debbi in December of 2018 after a hard fought battle against stage 4 pancreatic cancer.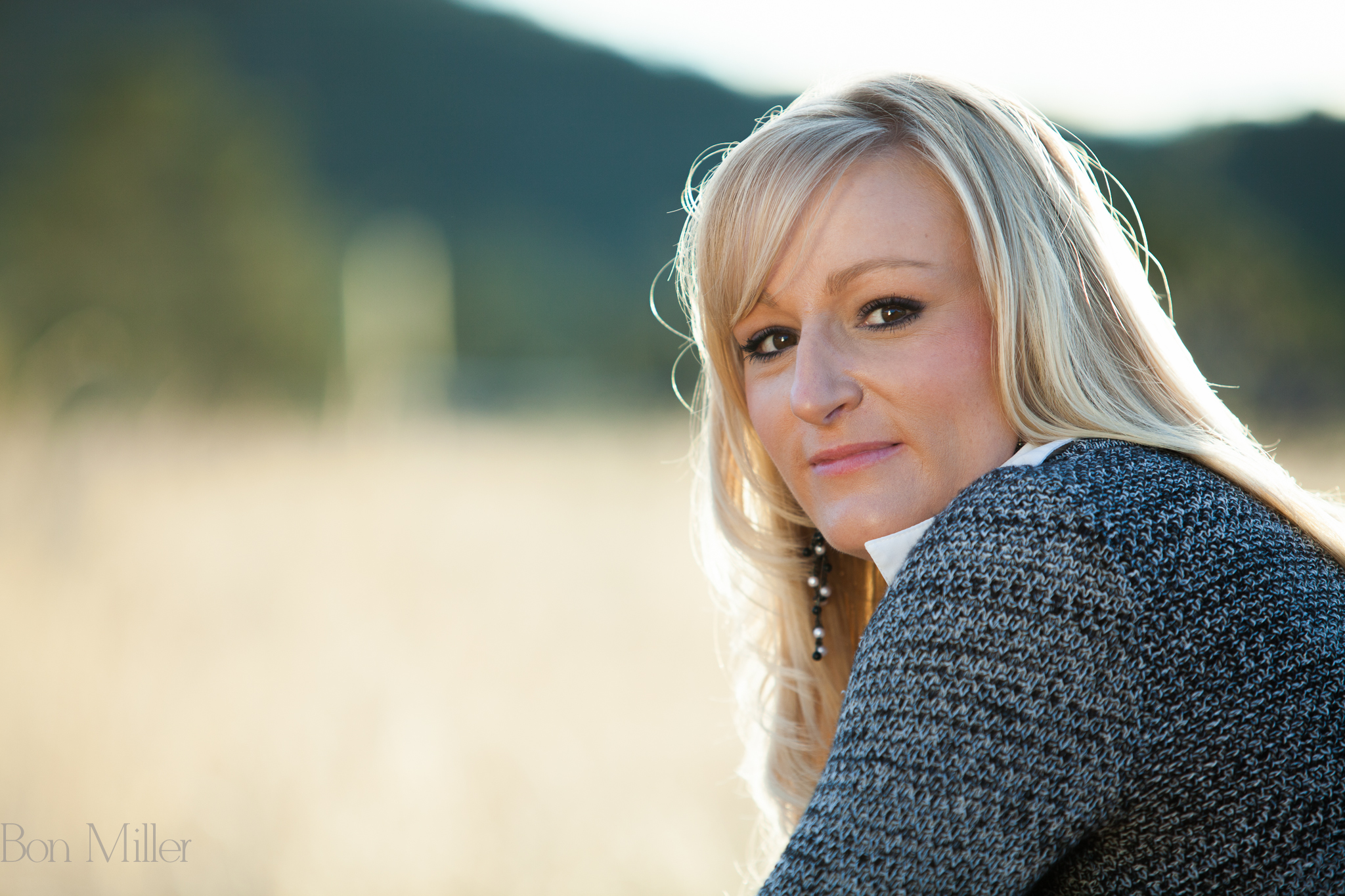 Jennifer Grogan
Owner
Jennifer grew up in Flagstaff and has been involved with Peak Events since its inception. While attending NAU, Jennifer and her sorority sisters were hired for events and from day one, she knew this was something she wanted to do. After graduating from NAU in Public Relations and Advertising, Jennifer helped with the marketing of the business, while gaining experience as a marketing manager for both an online company and a local engineering firm.
In 2009, Jennifer joined Peak Events as a partner and started producing Rock the House and the Flagstaff Oktoberfest. In 2010, Jennifer found an excellent fit to her organizational skills when Peak Events began producing conferences. Jennifer has a unique ability to keep committees and groups organized and on schedule which has proven invaluable when working on conferences. 2013 Peak Events began producing the successful Flagstaff Blues and Brews Festival. In 2014 Jennifer helped produce the Mountain Country Music Festival.
Jennifer is actively involved with the Flagstaff Community, as a member the Tourism Commission and the Flagstaff Unified School District Foundation. When Jennifer isn't busy planning events, she enjoys snow skiing, spending time with her family and also spending time at Lake Powell.
You can contact Jennifer here or by phone at 928-606-7600.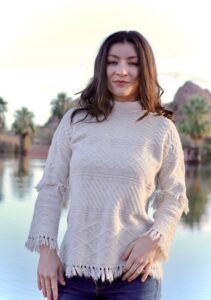 Mackenzie King
Event Manager
MacKenzie grew up in Mesa, Arizona and found Peak Events while attending Northern Arizona University for Business Marketing. Her first introduction to the world of events was the 2017 Flagstaff Blues and Brews festival. From there she realized her love for creating events and promoting opportunities to bring people together and create memories. I have also worked in a private golf club planning and coordinating their events for various holidays, private dinners and fundraisers.
MacKenzie's ability to communicate with people has been tremendously helpful in the many roles she has had while with Peak Events. From planning and set up, to day-of and check-in, her communication skills help to keep attendees and committees informed with what is going on with their events.
Outside of her love for events, MacKenzie practices jiujitsu, kickboxing, and enjoys spending time with her family!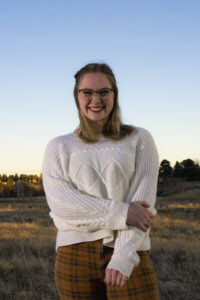 Emily Martin
Team Leader
Hi! My name is Emily and I am a junior at NAU majoring in Hotel and Restaurant Management with a certificate in event planning. I grew up in Phoenix and spent a lot of time going to concerts and festivals. I also grew up as a competitive gymnast, which gave me the opportunity to volunteer to help run events from a young age. It helped me realize my passion for events. I just love the idea of being able to create experiences and memories for people that they'll remember and be able to look back on. After graduation. I hope to manage events at a large resort. I'm so excited to start gaining experience with the amazing team at Peak Events!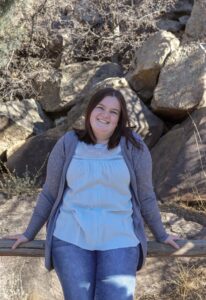 K'Lynn Busby
Team Leader
Hi all! My name is K'Lynn Busby, and I am a freshman studying Hotel and Restaurant Management at NAU. Even though this is my first year I am currently on track to complete my degree within 2 years. I lived in Prescott Valley for about 9 years now and while in High School I did dual enrollment which allowed me to graduate with an associate degree a couple of weeks before I received my diploma. In my spare time I love to bake desserts, spend time with my one-year-old puppy, and hang out with my roommate. I have always had a love for planning, organizing parties and get togethers, down to the littlest details. At this time, I really see myself doing something within the culinary field because I really have a passion for it, however that's still so far in the future and no one can predict what will happen. I am still open to all the different things my life will bring. I am so excited to be joining the Peak Events team and I look forward to learning so much about this path in the hospitality field!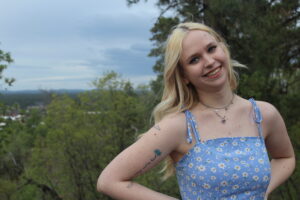 Karen Siller
Team Leader
Hello there! My name is Karen Siller, I'm from Chandler, Arizona, and I am a junior at NAU studying Marketing. Event planning has always been a passion of mine, and I hope to find a career in this industry after I graduate. I've always loved planning my own birthday parties or other little events for me and my friends. Now that the world is opening back up a bit after the pandemic, I'm really excited to be able to go out and go to events again, especially concerts. I've always loved music and I can't wait to experience live music again. I'm so excited to be able to learn more about professional event planning here at Peak Events!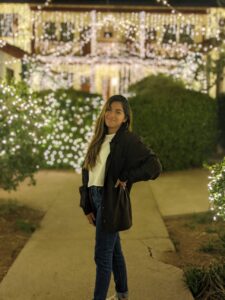 Edith Aguilar- Briseno
Team Leader
Hello! My name is Edith Aguilar- Briseno. I'm from Southern California, and I am a junior at NAU. I am pursuing an event certification because I have always been drawn to being a part of events. I first fell in love with events in high school by being a part of a multimedia program, as well as set design. These programs helped me see what those who attend events usually don't. All the behind the scenes! In my eyes, all the work that is put into an event that leads up to the event day is what makes the big day so special. I am excited to be a part of this company and I look forward to working with Peak Events to broaden my experience and knowledge.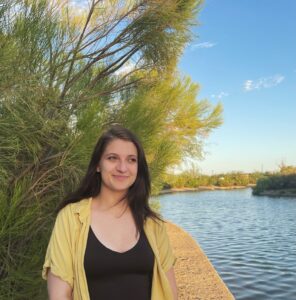 Kelly Cunningham
Team Leader
Hi! I am Kelly Cunningham and am from Mesa Arizona. I am a senior at Nau majoring in Hotel and Restaurant Management. I have been drawn to working events through being in my culinary club in high school for three years and loved working the events we were involved in. I want to work for events internationally thanks to studying in Finland this last semester. I am so excited to join the Peak Events team and work collaboratively this upcoming fall season!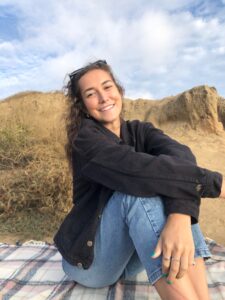 Britney Gillies
Team Leader
Hello!! My name is Britney Gillies. I am a senior here at Northern Arizona University, originally from Southern California.  I am majoring in Hospitality, minoring in Business Administration while receiving an Event Management Certificate with plans to become an Event Coordinator when I graduate this May. I have had a passion for coordinating events ever since I was in High School ASB. I enjoy all the details and organizing that goes on behind the scenes of an event. It truly brings me joy to see an idea blossom and come to life. There is nothing more rewarding than people attending and enjoying an event that I helped transpire. I look forward to working with Peak Events, helping plan and execute all the exciting events while gaining knowledge and experience.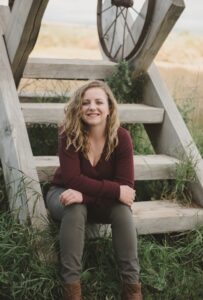 Rylee Majors
Team Leader
Hi! I'm Rylee Majors and I am currently a junior studying marketing at NAU! I am from Southwest Colorado and spent lots of time growing up going to events like fairs and fundraisers. As I got older, I started creating and executing events for the clubs I participated in at my high school, which sparked my interest in event planning. I find event planning to be rewarding because all the hard work is paid off once the event is over and getting to see the enjoyment the community has from it. I am excited to be on the Peak Events team and learn more about the event planning world!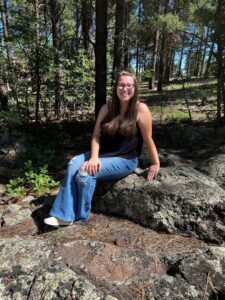 Emily Gutierrez
Team Leader
Hello! My name is Emily Gutierrez, this is my first year here at NAU and I am currently a sophomore. Previously, I had taken dual enrollment classes in high school and also attended community college. I am currently working towards a bachelor's in social work. I am on track to complete my degree within 2.5 years. My degree involves a lot of interactions with people and figured event planning would be a great way to get some experience! Event planning has always piqued my interest when it comes to what happens behind the scenes. I'm so excited that with the Peaks team I found a way that I can get experience towards my degree and learn about something new.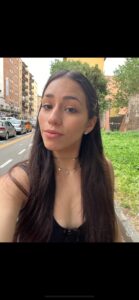 Giselle Rodriguez
Team Leader
My name is Giselle Rodriguez. I am currently a sophomore at NAU and am a Business Management major. I am from Queen Creek, AZ and am the oldest of three. I am a First-gen college student and am enjoying my experience here in Flagstaff. I enjoy being outdoors and the local shops of downtown. I am excited to further my knowledge and experience with Peak Events!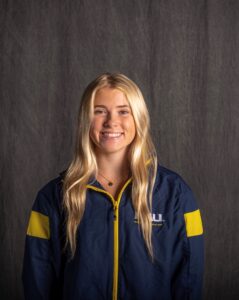 Reaney Preston
Team Leader
Hi! My name is Reaney Preston and I am currently a junior at NAU and I am majoring in Hotel and Restaurant Management. I was born in Scottsdale, Arizona and moved to London when I was around 5 years old. We moved back to Arizona a couple of years later and I then picked up diving. I've been doing it for 14 years now and am fortunate enough to compete in college on the NAU swim and dive team. I have always been interested in event planning and I now have an opportunity to be hands on. I'm super excited to learn more about Peak Events and to further benefit my future with this amazing experience.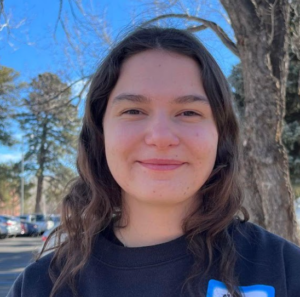 Alexis Junk
Team Leader
Hi! My name is Alexis Junk, and I am a sophomore at NAU majoring in Business Management.  I grew up in rainy Portland, Oregon where I attended Portland Community College before moving to Flagstaff. Growing up, I loved being involved in my community through many outlets including event planning. I am passionate about engaging with communities through organizations and events I believe in. I am excited to intern at Peak Events, where I will develop in-depth event planning and professional skills!
Past Interns - "Where Are They Now?"
Ashley Karin
Worked from January-December of 2017
Currently Ashley is working in Orlando, FL participating in the Disney college program.
Working at the Magic Kingdom at a restaurant as a hostess
"I am looking to find my way into events at Disney and working at Peak Events has given me different skills and experience to help prepare me to put together events for a company like Disney."
Brianna Pierce
Worked for Peak Events for about 2 years
Brianna is not currently working, but is a stay at home mom
"Peak Events helped me just in my daily life. On how to be organized when just planning something simple from a dinner party to a birthday party, always be prepared!"
Brooke Kirby
Worked from 2014-2015
Brooke is currently living in Austin TX as the operations manager for a hotel ran by Interstate Hotels & Resorts
"Peak events helped me to get to where I am now by giving me a chance to work in events when I had very little events knowledge or experience, they took a chance on me. They taught me a lot about sponsorship and the hard work that goes in to the type of productions that they put on. One day I hope to get back into the events side of hospitality because of Peak Events!"
Cayla Cordova
2016-2017
I just moved to Minnesota and I am currently job searching for a role in Event Management.
Peak Events allowed me to gain experience in a variety of large and small events. Peak Events allows for you to experience both the planning and execution side of events.
Elizabeth Aiello-Coppola
I worked for Peak Events during the 2015-2016 academic year.
Currently Elizabeth is in her last semester of grad school at University of San Diego, getting her masters in Higher Education Leadership.
"Peak Events helped me develop skills to use in my future career which will be Student Affairs. Although my whole job isn't event planning technically, I now get to help my students at the college I work at plan their own events and I feel confident that I'm steering them in the right direction because of everything that I learned through interning at Peak Events"
Emalynn Johnson
I graduated from NAU with a Bachelor of Science in Hotel and Restaurant Management and an Event Management Certificate on December 14, 2018.  While I've been living in Phoenix post-graduation, I have been preparing to move to Orlando, FL at the end of the month.  I will be participating in a Disney College Program as a Character Attendant until August 2019.  I hope to participate in a Disney Professional Internship immediately following my college program.  I plan to live in Orlando for a year and hope to come back to Arizona and work in events in Phoenix afterwards.  One goal I have for my future is to work on a team for larger music festivals in Phoenix like Pot of Gold, 8123 Fest, The McDowell Mountain Music Festival, or Decadence.  I'm excited for new adventures post-grad, and I am so glad that I was able to gain the experience I have from Peak Events.  I will be able to apply everything I have learned from Peak to my future in festivals and events.

s.
Emily Bollinger
Worked for Peak Events from the beginning of my sophomore year (September 2015) to the end of my Junior Year (June 2017).
Emily is currently finishing up her senior year and getting ready to graduate in May! She is also working for NAU Summer Camps & Conferences as a Conference Planning Supervisor, and will be staying here in Flagstaff after graduation to work here for a few years!
"Peak Events was a really unique internship and gave me the chance to experience many different types of events. With 2 Oktoberfest's, 2 Blues & Brews, 2 Star Parties, a wedding, and even some corporate parties and a fundraiser, I got to really get a grasp of different events and what I want to pursue for my career. I learned a lot about myself and what I am capable of, as well as what I need to work on. Peak Events definitely made me stronger and gave me an amazing introduction into the world of events!"
Gabriela Miranda
Worked for Peak Events in 2019
Haley Van Dyke
Worked from May 2012-October 2014
Haley is currently an account manager and on-site coordinator for The Color Run. She love bringing on fun brands and sponsors to our events. Haley enjoys the fast pace environment of events and creating memorable experiences for participants.
"Peak Events lined me up for success in events by allowing me to experience first hand working with sponsors and local business which allowed me to gain connections in the community. They believed in me and encouraged me in the events world and I wouldn't be where I am today without them."
Isabelle Lopez
2010-still currently involved but not as an intern
Communications and administration for a church in Mesa,AZ.
"Helped beef up my resume and show that I can handle coordination with great detail!"
Jackie Merz
Worked for Peak Events in 2017
Currently working full time at Tucson Federal Credit Union and also finishing her communications degree with a minor in psychology at the UofA Online. Also, recently started a lifestyle/beauty blog and Jackie is working on making that profitable!
"Peak events helped me get here by helping me better understand how a business works and really learning how to pay attention to details. I never knew how much work really goes into making a business run or even running an event like Blues and Brews. I've become a lot more appreciative of how small businesses get going as well from working for peak events even as trying to make my own online blog work and earn me money"
Jamie Wigner
Worked for Peak Events from 2018 to 2019
Jasmine Davis
Worked for Peak Events in 2019
Jessica Dippoito
Worked for Peak Events in 2013
Jordan Holland
Worked the summer of 2015.
Jordan is about to graduate with her English literature degree in spring and will be teaching in 2019!
"Peak events helped me with my leadership and organizational skills that are absolutely essential for teachers to have."
Kami Meier
I think spring 2013
I am a National Team Sales Manager at Trunk Club in Dallas.
Peak Events taught me the value of good management and going after what you want.
Kim Munson
2014-2015
Currently I live in Seattle Washington, I am working as a dispatch manager. I am also planning my friends weddings on the side because I still think it's fun! I like to hangout and play with my Boster Terrier, Hudson also known as Haus!
Peak Events helped me get where I am today because they taught me organization, hard work and my passion for events! Because of Peak Events I have realized that I do love event-planning and I would love to do it full time eventually!
Kira Tucker
Worked for Peak Events from 2017-2019
Krista Finley
Worked for Peak Events from 2018-2019
Kyrstin Bouchard
Worked 2017-2018, not quite a full year.
Kyrstin is currently a restaurant manager at one of the highest volume Old Spaghetti Factory locations, San Diego. No social life at the moment due to a rigorous training program.
"Peak Events gave me the first opportunity in a work environment to experience being delegated to complete projects and complete them with positive results all on my own. It also gave me the opportunity to oversee and lead/instruct a team to perform specific duties. These were such valuable tools going into a management role where I will have to execute projects on my own as well as lead a team of people to work together towards success on a busy evening."
Lauren L'Ecuyer
Worked with Peak Events from January 2017 – January 2018
Lauren is a senior, and the student body president at NAU (why she had to stop interning)
"Peak events helped me to develop event planning skills, organizational tactics, some of the best mentors in Flagstaff, and great memories planning the events and staffing them. Such an amazing experience"
Lindsey Wentzel
Started with Peak Events in 2014
Lindsey continues to work with Peak Events as an Event Manager.
Lyndsey Zamora
2014-2015
I am working as a design assistant for Herron Interior Design and Heath's Paint Center. Really involved in my community church and serving as a CARES team member with Apartment life at the Bella properties here in Flagstaff, AZ.
Peak Events helped me get a real good understanding on how to communicate and organize tasks more effectively . This helps me greatly, especially in my field with having to communicate with many vendors, manufactures, workrooms and most importantly our clients. Learning to network and how to schedule things for our clients projects.
Mackenzie Robinson
I worked for Peak Events for about 10 months during my senior year!
Currently Mackenzie is an Event and Sales Coordinator at a entertainment facility in Mesa. She mainly work on booking team building programs/smaller events for corporate groups, ASU teams & clubs, large church youth groups and other organizations. Also participated in the planning process of larger scale events such as high school Grad Nights, Sweet 16 birthday parties, corporate holiday parties, etc. Additionally Mackenzie is in charge of the companies entire social media presence so daily she is working on coming up with new content and posting/keeping our social media accounts active and updated!
"Peak Events definitely helped me gain the experience I needed to land the position I am in today. I was exposed to so many different elements of planning both large and small scale events from the brainstorming phase all the way to the actual event. Working on Oktoberfest was an awesome experience and taught me a lot about running huge festival style events, which sadly I'm not currently doing but would love to again at some point. But the biggest thing Peak Events helped me learn was that no matter what when working with a team communication is KEY!!!"
Megan Yancey
Worked for Peak Events for one year
Currently, Megan is a Event Coordinator at the Ronald Reagan Presidential Library.
She deals with a wide variety of clientele- from the Prime Minister of Canada Justin Trudeau to companies such as Amgen and For the Troops. Megan is also a wedding coordinator for her church (Moorpark Presbyterian Church), there wasn't a lot to work with in this position so she is working on developing a contract and some marketing material.
"Peak Events helped me get to where I am now in so many ways. By working for Peak Events I learned so much about event planning and management. I learned what goes in to hosting large scale events and how to facilitate those events. I learned how stressful events can be and how to control that stress, especially when I'm tired. What I got most out working for Peak Events which I never expected was confidence. I grew in my confidence of knowledge and experience and now can be confident in decisions I make and how things should be managed. I am so grateful for this company and my experience with Peak Events."
Meghann Topilko
Worked for Peak Events for roughly 2 years
Meghann currently works as an Event Management Voyager for the JW Marriott and Ritz-Carlton Los Angeles L.A. LIVE. It is essentially a Manager-in-Training program for recent graduates. She trained for a few months in each supervisory/managerial role in the Banquet and Event Management departments at this property.
"Peak Events was my first introduction into the Event Planning world. While it was mainly social events, it allowed me to familiarize myself with the concept of creating and maintaining relationships with vendors, sponsors, and internal and external clientele. I got the unique perspective of a family-owned business built from the ground up that was highly regarded within the community. Having this experience gave me opportunities that led to the amazing job I have now."
Melina Theriault
Worked for Peak Events from 2016 to 2018
Meredith Gregg
Worked for the summer for 2015
Meredith is currently working full time at University of Northern Iowa in Cedar Falls as the Aquatics and Certifications Coordinator. She is also pursuing her Masters degree in Public Health. In her "free" time she's enjoying training for a half marathon and another relay running race. Meredith enjoys hanging out with her friends and family and taking advantage of times where she can sit and read a book for leisure.
"Peak Events had some big benefits for me that helped me progress personally and in my field. Personally, it helped my self confidence, to make a situation, and act on that situation. I had that confidence that I didn't need all the direction provided to me and going with what I felt was the right approach or decision. It helped me professionally because this helps a tremendous amount with my current position. I do not have another assistant with me to bounce off ideas or how to go about tasks. I need to make those decisions and be pleased with it. Marketing and communication skills also translate to my job right now as well. I run two programs and in order for those programs to be effective I need to advertise to the right audience and communicate well."
Rachel Mahkovec
Worked for Peak Events from 2018 to 2019
Rae Millard
Worked for Peak Events from 2018 to 2019
Rebecca Klein
After graduating from Northern Arizona University, I was excited to take on my next journey of moving to San Francisco to work for Aramark. It was intimidating making this big change, but I knew it was a going to being an impactful experience in my life. I am currently working as the Operations Associate Manager at the Mission Bay Conference Center on the UCSF Campus. I am working with my team members to execute events on the day of as well as helping in the Pub, our café, when needed. I am enjoying being in such a new environment and seeing what it is like to live as a city girl. I am excited to see where this job will take me and what my next move will be!
Ryan Evans
Worked for Peak Events in 2019
Shelby Vega
Tova Roubenstein